текст доступен на русском языке

The media resistance group have made an analysis of recently released reports on imported components and dual-use goods (such as: global positioning systems (GPS), microchips, electronic components, software, aviation equipment, pipes, ball bearings, and some chemical and biological instruments, including materials for both nuclear energy and nuclear weapons production) that are used by Russia in the production of unmanned aerial vehicles and in the assembly of cruise missiles. Also, we have collected data on bypass lists of companies that continue to serve the Russian military-industrial complex. Like all other branches of the military-industrial complex, controlled weapons production is critically dependent on Western components and their availability is ensured through the use of civilian infrastructures and intermediary firms that have been moved outside of Russia.
In this text, we partly present direct excerpts from the articles with references to the cited materials.


The media resistance group insists on a full sanctions boycott of Russia and calls for support for the DEFUND RUSSIA'S WAR campaign from activist groups who initiate sabotage actions in places where Russian capital and interests are present.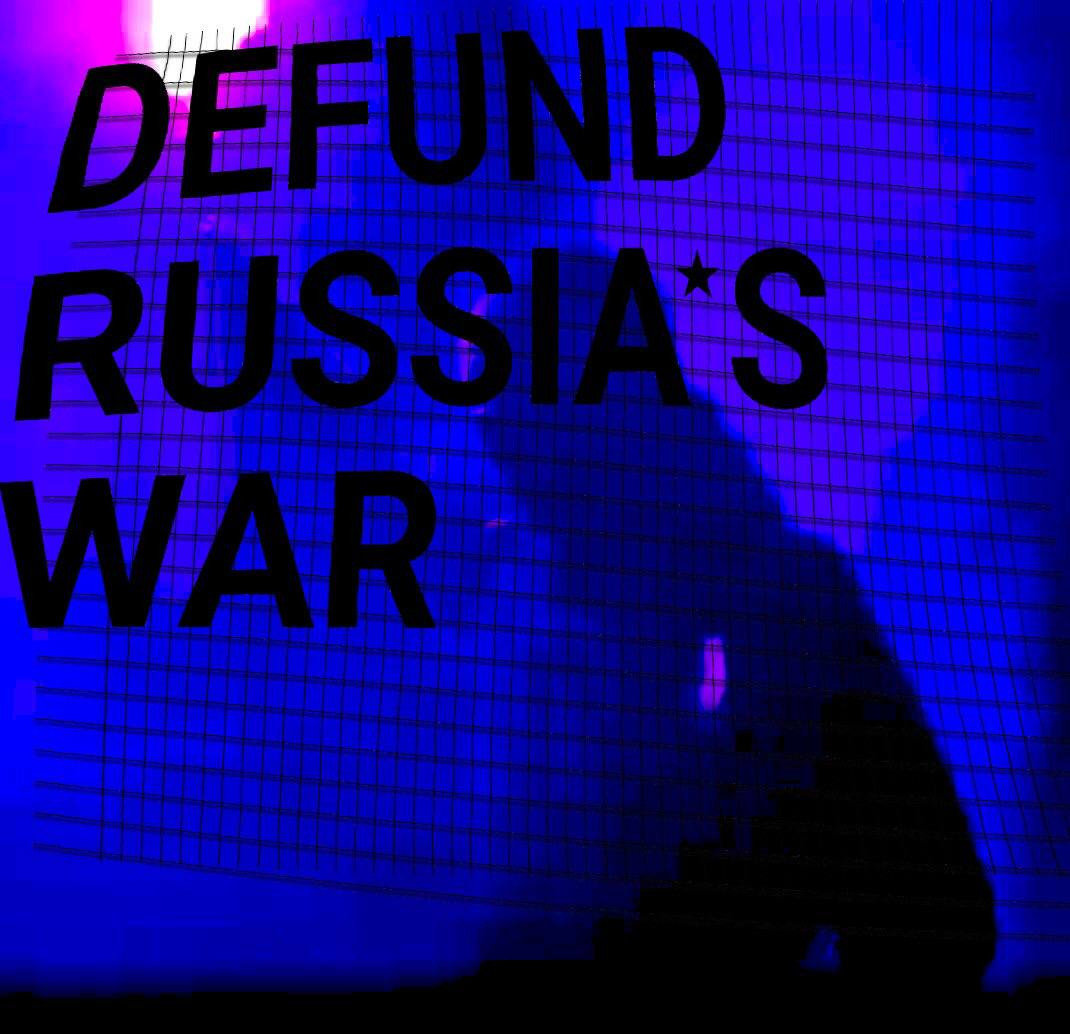 SANCTIONS AND BYPASS LISTS
Despite the 9th sanctions package adopted to put more pressure on Russia, many companies and factories directly related to the Russian military-industrial complex still continue to operate without obstacles and/or using intermediary firms.
Examples are the lists of companies still in operation. Nearly three dozen executives of Russian arms firms and at least 14 defense companies have not been sanctioned by the United States, the European Union or the United Kingdom. Moreover, as a Reuters review showed, sanctions on Russian arms manufacturers and tycoons have been applied inconsistently by these NATO allies, with some governments imposing fines and others not.

Among the arms tycoons who have not been sanctioned (upd: until October) by any of these three authorities is Alan Lushnikov, the largest shareholder of JSC Concern Kalashnikov, the original manufacturer of the well-known AK-47 assault rifle. According to the latest business reports studied by Reuters, Lushnikov owns 75 percent of the firm. The company accounts for 95 percent of Russian production of machine guns, sniper rifles, pistols and other hand-held firearms, as well as 98 percent of production of hand-held military machine guns, according to its Web site and most recent annual report. Its weapons include the AK-12 assault rifle, an updated version of the AK-47, some of which were seized by Ukrainian soldiers from Russian forces. The Kalashnikov Concern also produces missiles that can be fired from aircraft or the ground.

A former deputy transport minister of Russia, Lushnikov once worked for commodities magnate Gennady Timchenko, a longtime friend of Putin. The United States imposed sanctions against Timchenko in 2014 after Russia invaded Crimea, calling him a member of the Kremlin.
The same is true of the Almaz-Antey Concern, a Moscow-based defense company specializing in missiles and anti-aircraft systems.The company has been sanctioned by the United States, the EU and Britain, but CEO Yan Novikov has not been punished.
The Almaz-Antey concern's website carries the slogan «Peaceful skies are our profession». The company produces the Kalibr missiles to which the Russian Defense Ministry attributes the destruction of Ukrainian military facilities. In a statement issued last month, the ministry said Russia fired long-range Kalibr missiles at a Ukrainian command post near the village of Shirokaya Dacha in eastern Ukraine, killing more than 50 generals and officers of the Ukrainian army, according to the ministry.
One of the most famous Russian firms to escape Western sanctions is the VSMPO-Avisma Corporation (VSMO.MM), which is the world's largest titanium supplier and 25% owned by Rostec. It supplies products to the Russian defense industry, but also includes major Western aerospace companies among its customers.
Based in Verkhnyaya Salda, Central Russia, VSMPO-Avisma has subsidiaries with production facilities in the United States, Switzerland and Britain, and sales and distribution staff in the United States, Europe and Asia, according to its Web site and annual reports. This is no doubt a factor that has allowed the company to get away with it, according to three experts on sanctions and Russian defense who spoke to Reuters.
VSMPO-Avisma's vice chairman and majority shareholder, Russian billionaire Mikhail Shelkov, ranked by Forbes this year as the 59th richest man in Russia, was also not sanctioned.
According to past press releases, VSMPO-Avisma has long-term contracts to supply titanium to United Aircraft Corporation, a subsidiary of Rostec, which controls the production of Russian fighter jets such as the Su-34s that were shot down in Ukraine. United Aircraft has been subject to sanctions from the United States, the EU and the United Kingdom.


VSMPO-Avisma also sells to Airbus Europe (AIR.PA), and it supplied U.S. aerospace giant Boeing Co (BA.N) until March, when the Arlington, Virginia-based company said it had stopped buying titanium from Russia. Just a few months earlier, in November 2021, Boeing had announced that VSMPO-Avisma would become its largest supplier of titanium "for Boeing's current and future commercial aircraft.
Potential sanctions against Russian titanium "would cause enormous damage to the entire aerospace industry in Europe," while at the same time not hurting Russia in particular, because these sales are only a small part of that country's total exports.
According to the company"s latest annual report, foreign sales accounted for about two-thirds of VSMPO-AVISMA"s $1.25 billion in revenue in 2020.
Europe and the United States have failed to agree on sanctions even against producers of banned weapons.
Since the Russian invasion in late February, Western governments and human rights organizations have condemned Russia's use of cluster munitions: small bombs launched by rockets or rocket-propelled grenades that spread and explode over an area the size of a city block. A 2008 international treaty bans their use or production under any circumstances because of the devastating effects on civilians.
Russia used the Uragan rocket launcher, which translates to "Hurricane," to fire cluster bombs in Kharkiv on March 24, killing eight civilians and wounding 15 others, according to the UN Human Rights Office and Ukrainian officials.
The Hurricane is produced by the Scientific-Production Association Splav, a Russian firm whose systems have been sold abroad to countries including India. The company has been sanctioned by the United States, but not by Britain or the EU. Its CEO, Alexander Smirnov, avoided sanctions altogether, except in Canada.
More information here

Also, we recommend visiting the tracker, the "base of Russian oligarchs".


DUAL-USE GOODS
According to data collected by Bloomberg agency from the EU Eurostat database, Armenia imported more washing machines from the European Union in the first 8 months of this year than in the last 2 years combined. Kazakhstan imported $21.4 million worth of European refrigerators in August, more than three times the amount for the same period last year. Exports of electric milk pumps from the EU to Armenia nearly tripled in the first half of 2022 compared to the previous year, despite a 4.3% decline in Armenia"s birth rate. Similarly, Kazakhstan"s demand for breast pumps from the EU increased by 633% in the first half of 2022, even though the country's birth rate fell by 8.4% over the same period.
Russian demand for electric milk pumps from Kazakhstan more than doubled in the first 8 months of the year compared to all of 2021, according to the Kazakh government. The country also supplied $7.5 million worth of washing machines to Russia in 2022, up from almost zero in the previous two years. Exports of refrigerators to Russia increased 10 times over the previous year.
This is not a new problem, although the scale of Russia's atrocities has brought it into sharp focus. Dual-use components are one of the most complex items in strategic trade. These items have both legitimate civilian and military uses, ranging from ball bearings to dental drills. Nuclear technology that could be used to support a domestic nuclear power program could be diverted to a clandestine nuclear program, as was the case in South Africa after it joined the U.S.-sponsored Atoms for Peace program.
Also, dental drills could be a practical example. Every state would love clean and healthy teeth. However, the gyroscopes in these drills can also be used in missiles. These goods, listed as controlled by the Bureau of Industry and Security, are a common example of how states such as North Korea try to avoid sanctions and fill a gap in their weapons programs. Similar stories of civilian goods used to build military capabilities include India"s nuclear weapons program, which was listed as a country of concern until 2010, and Iran"s continued search for dual-use goods since the 1990s. Given this long history, it is not surprising that dual-use goods have been the focus of Western attention for some time.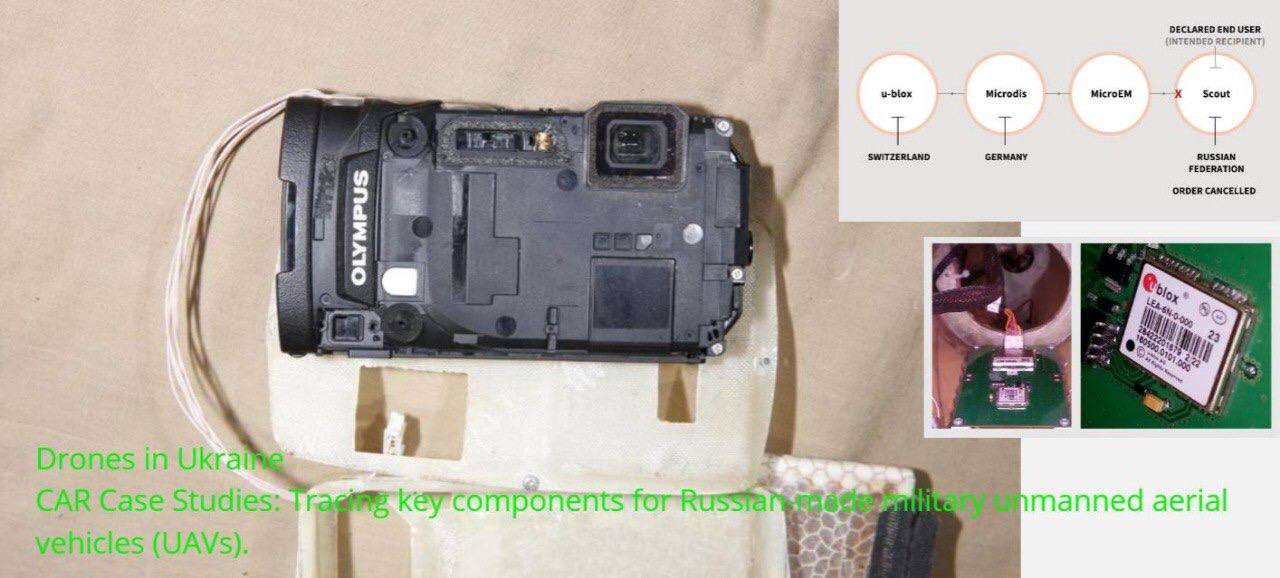 Historically, the West has looked at these goods as a precursor to WMD development or deployment—but the invasion shows the security implications that trade has on conventional conflict. Despite the efforts to implement the export control obligations of Resolution 1540, the export control systems of Western states remain bogged down by coordination problems and competing strategic interests. That Russian export ban that the U.K. implemented in 2014? Inquiries led by the House of Commons revealed that more than 200 export licenses continued under then-Prime Minister David Cameron's government, including components for military helicopters, surface-launched rockets, and surface-to-surface missiles.
Similarly, there's been little attention on the Dutch contribution to Russian military activity. Despite a long track record of export control implementation and strong support in defense of Ukraine, the Netherlands' economy is extensively linked to Russia. In 2021, Dutch companies exported more than 5 billion euros' worth of goods to Russia. The most important good for two-thirds of the companies involved in this trade is semiconductor components, a class of goods that was directly traced to the Ukrainian battlefield. Germany faces a similar questionable engagement with dual-use goods.

Local media reports from earlier this year stated that Germany exported $134 million worth of military equipment between 2014 and 2020 despite the EU export ban. Further investigation tied German components to Russian drones and revealed the German government's active approval of dual-use export licenses despite EU restrictions. The U.S. also faces issues with maintaining control of these goods. In 2015, a Texas-based technology company shipped radiation-hardened microelectronics to Russia via Bulgaria. More recently, the Biden administration uncovered a network that provided sensitive military technologies to Russia for use in Ukraine.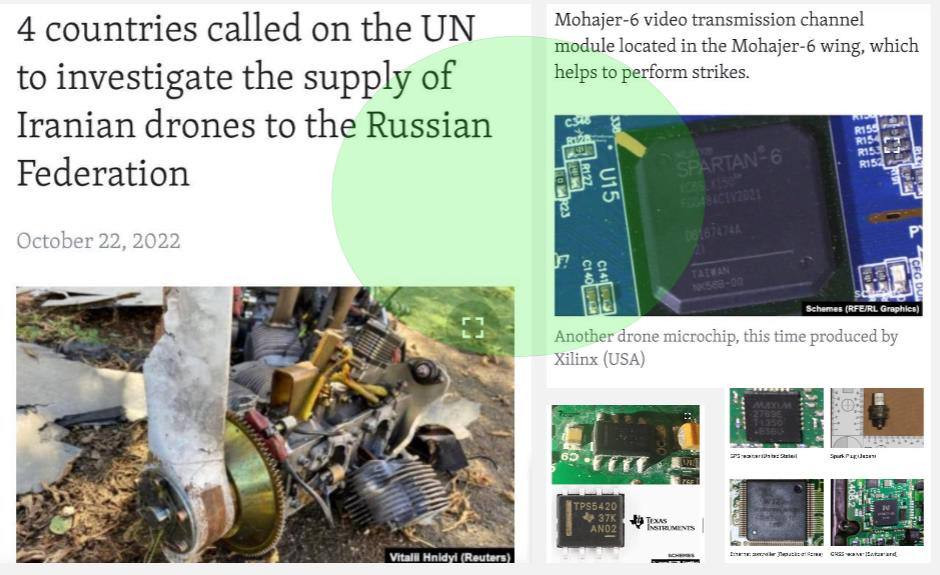 Classified Suppliers:
Radio Liberty examined the government procurement website and found that such matrices were purchased in 2021 by a research institute that is part of Rostec. The suppliers of the matrices were classified in the procurement documents. Shortly after the start of the war with Ukraine, the EU imposed new sanctions against Rostec, and the Russian Investigative Committee opened a criminal case for fraud in the procurement of imported electronics by this research institute.
On the state procurement website, Radio Liberty found that the matrices PICO-640-046 were purchased in 2021 by the same Rostec research institute Cyclone, which is part of Rostec Corporation and was involved in the creation of Ratnik. The suppliers in the documents are classified and appear under code numbers. The contract for the supply of four matrices amounted to 605 thousand rubles. Interestingly, already after Russia's invasion of Ukraine, the Investigative Committee opened a criminal case on fraud in the procurement of foreign components by "Cyclone" in 2015 for more than 600 million rubles. On February 26, EU sanctions were imposed against Rostec. Since 2020, the corporation has been under U.S. sanctions, which force it to obtain a special license to buy any goods from American manufacturers.
"Cyclone" is one of the largest Russian manufacturers of thermal imaging and other optical equipment for military purposes. Like other defense enterprises, until 2014 it widely used imported components in its products. It has not abandoned this practice even after the introduction of sanctions.


A year before it bought PICO-640 matrices used in the Eagles from a "secret" supplier, Cyclone bought a French SCORPIO-MW-K508 matrix from the same Lynred company. Data on the supplier at that time, too, were classified.
In 2018, the institute purchased 60 UL 031901 matrices from the French company ULIS. It follows from the procurement documents that they were intended for Sych-3 portable thermal imaging devices, which are positioned on the Arms Expo website as "the only uncooled portable thermal imaging camera entirely designed and manufactured in Russia. The supplier is the Moscow-based company Task-T, which mentions the Russian Defense Ministry among its "key clients. Such sights are used, in particular, by the FSB Border Guard Service and National Guard Troops, the latter actively involved in the Russian invasion of Ukraine.
In 2015, Cyclone purchased imported UL 03262 and UL 031901 matrices from ULIS through the Russian firm IEOS, whose website makes no mention of cooperation with the Russian military.
The Ukrainian publication Defence Express cited other examples in a 2018 article of how European companies circumvent sanctions against Russia. Italy, despite the ban on arms and military equipment deliveries to Russia, continued to send the Russian Defense Ministry machine sets of new Iveco LMV armored vehicles, dubbed "Lynx" in Russia. As the Ukrainian website dsnews.ua wrote in 2016, despite the sanctions, many French companies that produce dual-use equipment, such as the aforementioned Safran conglomerate, continued to cooperate with Russia at the time. The article mentions cooperation with Roscosmos as a loophole. Russia has also set up Russian-Indian and Russian-Algerian joint ventures which bought components for Su-30 fighters and T-90S tanks directly from the French (Radio Liberty found the purchase of electronics by TsNII Tsiklon, among which were Japanese capacitors with the country of origin "Angola" listed on the State Procurement website).
This and other information indicates that despite loud statements by political leaders in the EU and the West, companies continue to cooperate with the Russian defense industry indirectly and directly by providing logistics and spare parts for weapons production.
A vivid example of inconsistent policy is the French satellite company Eutelsat, which is 20% owned by the French government. Contrary to France"s official rhetoric, Eutelsat broadcasts TV channels and radio stations via satellite, acting as an intermediary for the Russian military propaganda. The company uses two satellites to transmit TV channels packaged by the Russian companies NTV+ and Tricolor to Russia. These two providers, the main sources of news and information for 25-30% of the Russian population, broadcast channels such as Russia 1, First 1 and NTV, which are the main protagonists of the Russian military propaganda machine. These TV channels constantly broadcast disinformation that actually justifies war crimes, incites hatred, and legitimizes the Russian army"s war of aggression in Ukraine.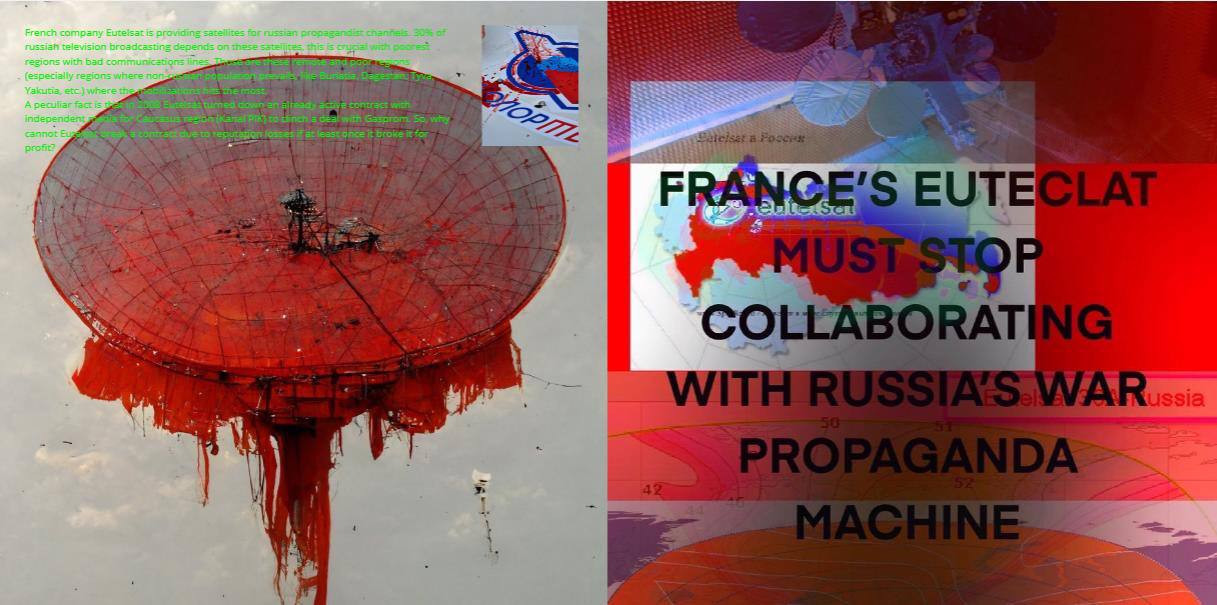 DRONES, CRUISE MISSILES, AND THEIR CONTENTS
In Russia's war against Ukraine, drones are integrated into every phase of hostilities, with extensive naval, air defense, and jamming systems on each side. This is a war fought at a distance — the enemy is often many miles away — and nothing closes the gap like drones, which give Russia and Ukraine the ability to see and attack each other without even getting close.
Conflict Armament Research (CAR) researchers have documented new evidence that the cruise missiles deployed by Russian Federation forces in the recent attack in Kiev were almost certainly made at most two months before they were used. CAR's latest documentation shows that Russia is still capable of producing guided weapons (such as the X-101 cruise missile) after months of sanctions.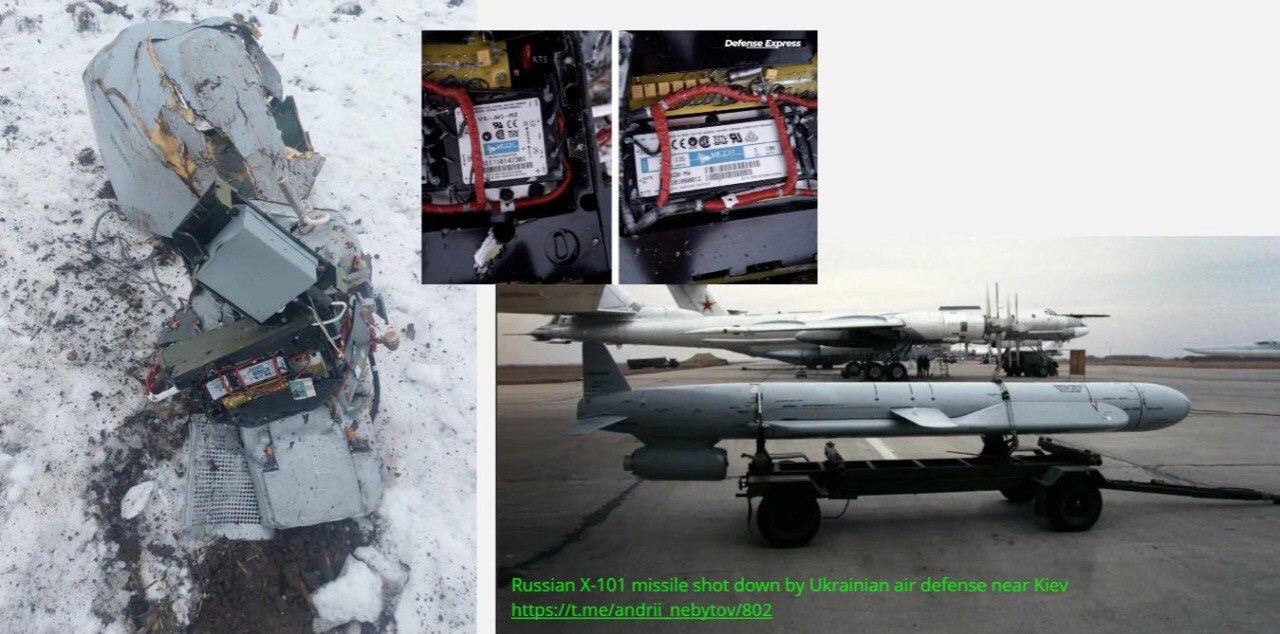 CAR has previously the components of Russia's Kh-101 air-to-surface guided weapons and found that they rely heavily on components and technology produced by companies based in the United States and Europe. Most of the Russian weapons components for which CAR was able to determine the year of manufacture were manufactured between 2014 and 2021.
The Kh-101 is a strategic air-to-ground cruise missile. The launch range of such missile is about 5 thousand km. The weight of the warhead is up to 960 kg.
Key characteristics of Kh-101 missiles
source
weight — about 2400 kg
weight of the warhead — 960 kg
length — 7,4 m
Missile speed — up to 720 km/h
range — up to 5,500 km
range — up to 5.5 thou km
The Kh-101 missile can change targets even as it is flying. It hits the target with an accuracy of deviation of up to 10 m. The Tz-160 can take 12 such missiles in two internal compartments.
The peculiarity of the X-101 is that it has an unpredictable trajectory.
It is difficult to calculate, intercept and shoot down by the air defense. In the manufacture of the missile used technology to reduce radar visibility.
Russia fired the first X-101 missiles on March 6 for airstrikes on the Vinnitsa airport and a military airfield in Gavrishovka. One missile was shot down with a machine gun. And on April 23, six X-101 missiles were fired at Odessa from the Caspian Sea.
Two shells were shot down by air defense that day and eight people were killed. Among them was a three-month-old baby.
On Oct. 10, Russia fired approximately 84 cruise missiles and 24 drones into Ukraine. The average total cost of the missiles and drones ranges from $400 million to $700 million.
From 2015 to 2017, Russia used more than 50 such missiles on Syria. The X-101 is considered one of the most technologically advanced missiles the terrorist country has in service.
Defense Express reports that American modular parts were found in the Russian X-101 cruise missile. The photo shows DC-DC converters from the American company Vicor. This company supplies its products to the Pentagon through direct contracts. The company is a supplier of components for the final products of a number of manufacturers, including them in the aerospace industry.
However, the publication notes that much of the product does not fit the station goods and is available for sale even on Aliexpress. The use of such components in military products indicates only one thing — the Russian military industrial complex is dependent on foreign supplies. Russia currently produces up to 180 X-101 missiles a year.
As a reminder, on November 23, the Russian Armed Forces launched 67 Kh-101 and Kh-555 cruise missiles against Ukraine. After the strikes, there was a blackout in most parts of the country.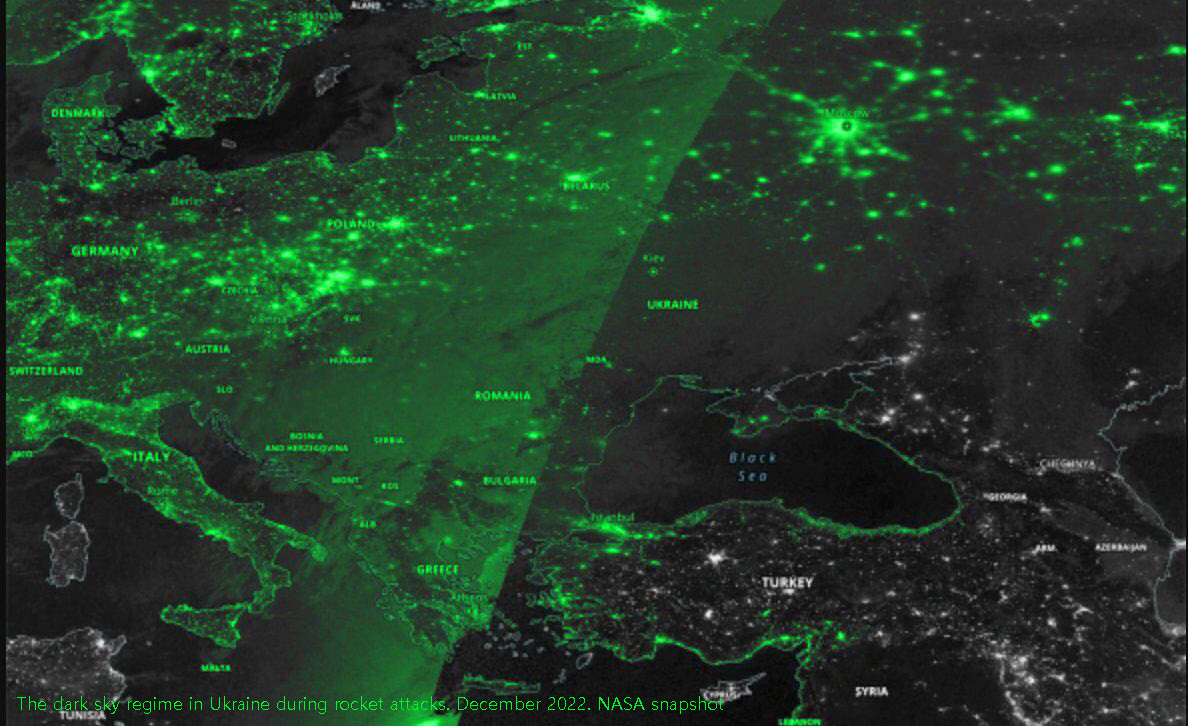 To date, the CAR has identified a total of 144 non-Russian manufacturers of more than 650 unique models of Russian equipment components used in the war against Ukraine.
The CAR also found that parts of the onboard computers of the Kh-101 missile and the Ka-52 helicopter are identical and made from the same non-Russian components.
According to a RUSI report released in April, one radio jamming device contained computer chips from a dozen U.S. companies, including Intel, Analog Devices, Texas Instruments and Onsemi. The device also contained components from half a dozen chip manufacturers in Europe, Japan and Taiwan.
Russia relies heavily on a narrow set of specific technologies to produce the advanced weapons systems it deployed after the February 2022 invasion of Ukraine. In particular, evidence gathered thus far suggests that the Russian defense industry has relied on steady, unrelenting supplies of components from Asian, European, and U.S. companies to produce the materials used in the war.
But, recent CAR documentation and other studies (RUSI, Reuters, and iStories) demonstrate that Russia is still capable of producing guided weapons or gaining access to components using dual-use technology despite sanctions
For example, Moscow's well-known Orlan 10 drone relies on complex supply chains that extend far beyond Russia.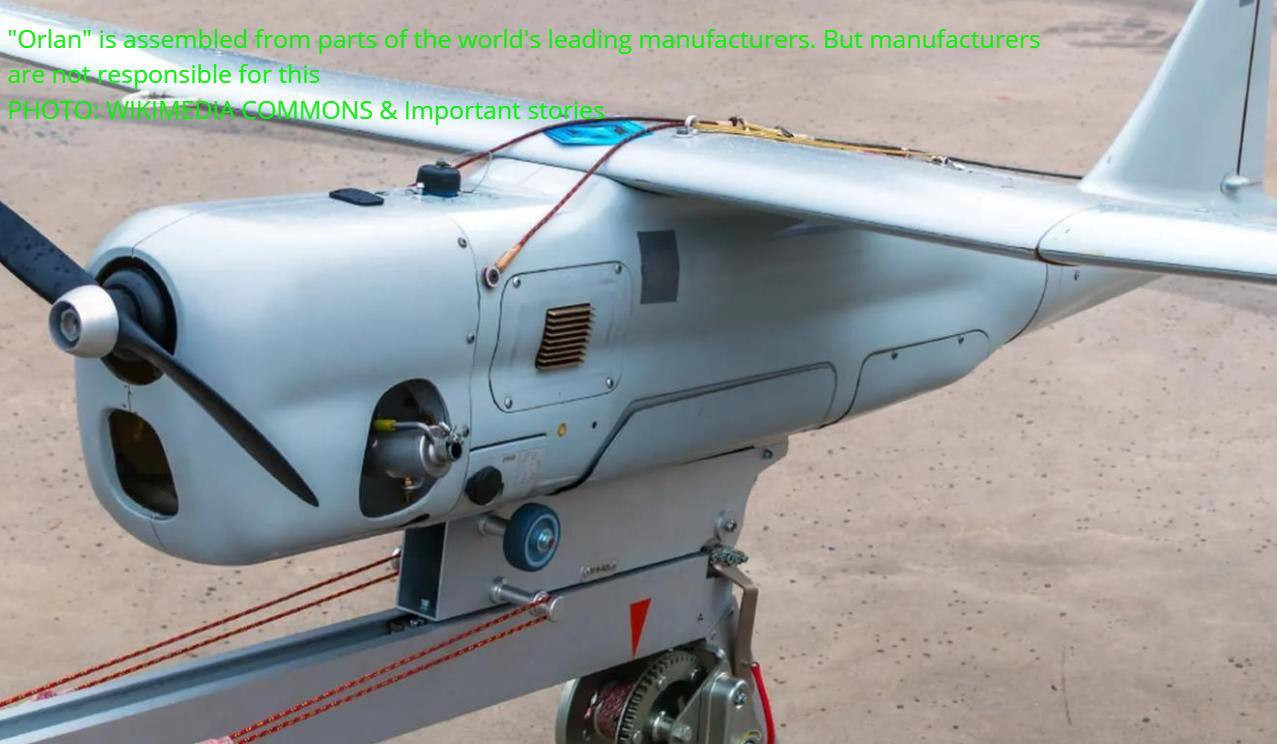 A recent investigation by Important Stories, Reuters and iStories in collaboration with the British Institute of Defence Studies, a defence think-tank in London, revealed a logistics trail that spans the globe and ends at the Orlan production line, at the Special Technology Centre in St Petersburg, Russia.
Financial records, customs data, court records, Russian company documents, and a number of other public sources indicate that many of these imported Western-made items are likely being purchased by the St. Petersburg-based SMT-iLogic3 on behalf of STC4, which was first sanctioned by the U.S. government in December 2016 for supporting Russian interference in the 2016 U.S. presidential election.
STC LLC or STC — (the Russian military manufacturer of the Orlan-10 UAV1) — has dramatically increased imports of critical Western-made components since the invasion of Ukraine began in February 2022.
According to RUSI, the Eagle uses components from U.S. Altera and Xilinx, Texas Instruments, Microchip Technology, Analog Devices, Linear Technology, European STMicroelectronics and NXP Semiconductors, and Japanese Renesas Electronics and Saito Seisakusho.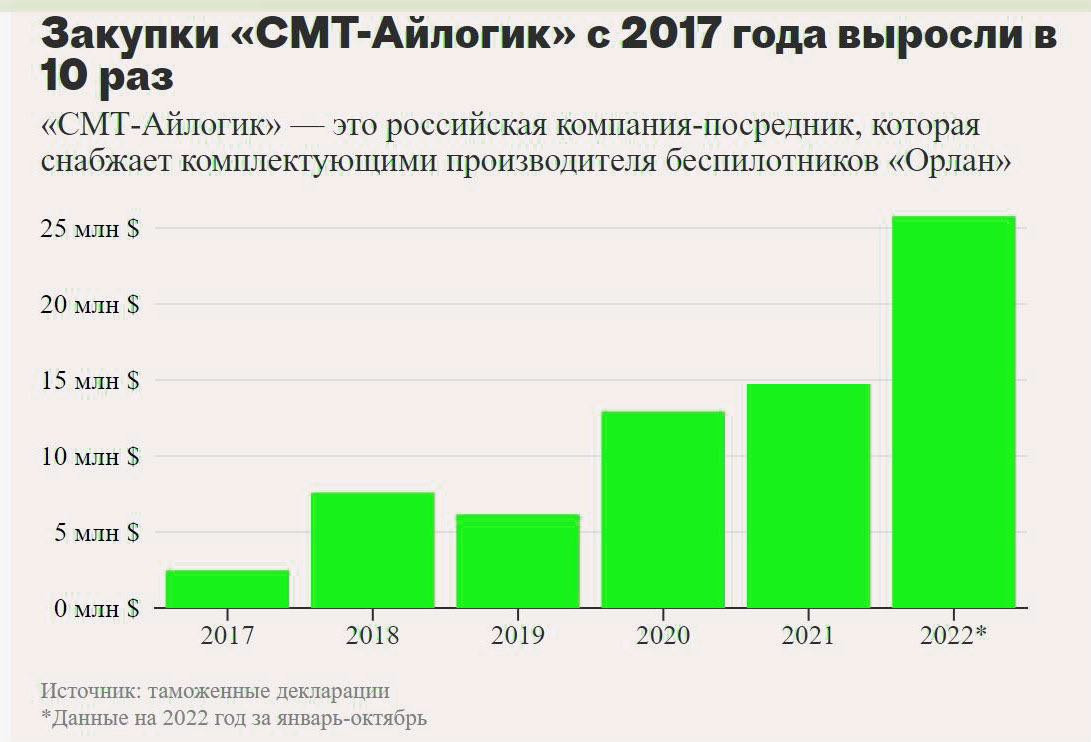 These components, which are critical to both Russia's plans to expand drone production and its current operations in Ukraine, are supplied to Russia by various distributors based in the United States, Europe, China, South Korea and Hong Kong.
In many cases, these exporters appear to be run by Russian citizens or foreign nationals living abroad with limited social status. In one such case, a U.S. company owned by an individual with Russian and U.S. citizenship named Igor Kazhdan supplied large quantities of export-controlled components to SMT-iLogic and another company, Device Consulting, also based in St. Petersburg, in violation of U.S. export controls.
STC was founded in 2001. Its founders were mostly graduates of the Budyonny Military Communications Academy, recalls a former company employee. In 2012, STC's revenues began to grow rapidly — around that time military KamAZ trucks, the backbone of the Orlan complex, began appearing in the parking lot outside its office. Sometimes there were so many that there was no parking space left, a former employee complained. In ten years, revenues increased almost tenfold to 14 billion rubles last year.
STC came under U.S. sanctions in 2016 for "assisting the GRU (Main Directorate of the General Staff of the Armed Forces of the Russian Federation) in conducting electronic reconnaissance." STC does not only make "Eagles" — for example, there is evidence that it has developed the spy program Monokle for smartphones. In 2022 alone, the STC received more than three billion rubles under contracts with the GRU.
But today, STC is busy primarily with the Eagles. "Due to the high demand for the Eagles, we don't have the resources to do anything else right now. The demand for them is much greater than we can produce," Colonel Terentyev told Vazhnyye Istory.
The main supplier of foreign components for the STC is SMT-Aylogic, a supplier confined to one customer. It supplies components to the sub-sanctioned STC, which is its main customer (last year it provided about 80% of the revenue). On the other hand, SMT-Aylogic is the main seller for STC (in January-May this year STC has paid about 1.4 billion rubles more than any other supplier).
SMT-Alogic calls itself one of the largest suppliers of electrical equipment and spare parts in Russia. Since 2017, the company has imported about $70 million worth of products to Russia (about 4.5 billion rubles), with annual shipments growing tenfold during that time.
"SMT-Aylogic" was founded shortly after the annexation of Crimea, in 2015. For about two years it had common co-owners with STC, but then the apparent connection was severed. Now SMT-Ailogic may not be listed in the registry with the people it actually belongs to.
It is also known that, Since 2017, Asia Pacific Links has supplied SMT-Aylogic with $12 million worth of components, with about half of that amount since the Russian invasion began. The company acting as the Chinese middleman is owned by Anton Trofimov.
(List of owners and affiliated persons with the companies: STC and SMT-Aylogic, can be found in the article).
A breakdown on components and countries involved can be found here: The difficult future of Russian attack UAVs
Documenting Russia's advanced weapon systems in Ukraine
And in a separate list, updated by media resistance group
Convenient navigation of Russian capital on the War.